The NetMan India Team has created a powerful and complete HRMS and Payroll Software that helps Companies automate their HR and Payroll workflows without spending a single penny. With NetMan Payroll & HRM Software you can now streamline your HR workflows by:
Eliminating error prone, manual & time consuming spreadsheet/excel based workflows.
Empowering and engaging your employees.
Tracking attendance and optimizing your business expenditure.
NetMan is also tax-compliant – meaning you automatically benefit from in built PF, ESI, PT & TDS checks, challan & voucher generation. NetMan helps you manage leave and attendance, Payroll, Pay-out, end to end.
We offer payroll services with the objective of enhancing payroll process efficiency and ensuring statutory compliance. Our services are governed by a service level agreement and delivered on a high-quality, online payroll platform. Our service offering includes: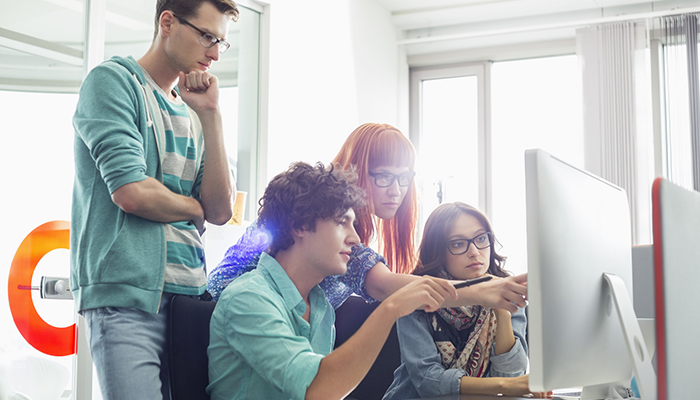 It's not all about Payroll processing, although the minimum requirement for a payroll department is to process payroll accurately and on time. We appreciate that for many businesses payroll isn't viewed as an important part of the business as it isn't client facing or involved in production, development or strategy. We do however know that getting payroll right is vital for the most valuable asset an organisation has: its staff. As such, we've developed a service that focusses on the following:
Processing payrolls accurately and on time
Providing the reports/data the client needs to gather the required information
Providing payslips to employees which show pay elements clearly and concisely
Understanding the client needs and striving to develop better ways to run the payroll
Responding to client requests/queries quickly and professionally
Communicating with Pension Providers and/or HMRC when necessary
Get accurate, timely and compliant payroll
Benefit from compliance support
Get real-time access to your payroll online
Online / digital mode of end of year processing
Have payroll taxes calculated for you
Accurate processing and filings of quarterly returns (Form 24Q, Form 27A)
Access expertise and unified technology
Free up HR to focus on engagement and productivity
Overcome the complexity and risk of sourcing, managing and delivering payroll services.
In a nutshell: an accurate and efficient service that is tailored to the client's needs, enabling the client to focus on other areas. Find out more benefits of payroll outsourcing